Biology
Comparison of immunomodulatory properties of Mesenchymal stem cells and Sertoli cells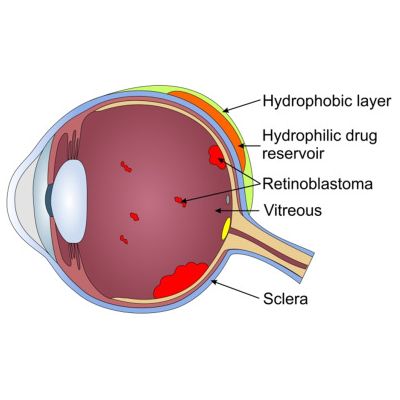 Research group:
Laboratory of immunoregulation
Research group leader:
Prof Vladimir Holan DSc. (holan@biomed.cas.cz)
Abstract:
It is well known that mesenchymal stem cells (MSCs) possess immunomodulatory properties and their therapeutic potential is intensively studied. Recently, it has been described that population of Sertoli cells (SCs), originally supposed to support and nourish gametes in seminiferous tubules of testes, also actively creates the immuno-protective environment and locally supresses the immune system response. Furthermore, immunomodulatory function of SCs is expressed also outside of the testes. Until now, very little is known about mechanisms of these actions. It has been suggested that SCs possess the phenotype corresponding to the properties of MSCs. Several groups reported that transplantation of SCs or MSCs in chemoablated mice can restore spermatogenesis and fertility.
At present, cell therapies represent important development in human medicine, MSCs are most prominent tool for such therapies. Confirmation of SCs stemness and elucidation of molecular aspects of migration, differentiation and immunomodulatory mechanisms of their action enable a new approach to restore spermatogenesis in azoospermic testis or after cancer treatment. Aim of the project is to compare effects of SCs with MSCs on function of the selected parameters of the immune system. Immunoregulatory function of SCs will be studied in vitro and in vivo in mouse model of SC transplantation.
PhD project supervisor:
RNDr. Magdalena Krulova PhD, (krulova@natur.cuni.cz)
Web site of research group:
https://www.natur.cuni.cz/biology/cell-biology/research-teams/skupina-imunoregulace
---
Opioid and metabolic modulation of microglial function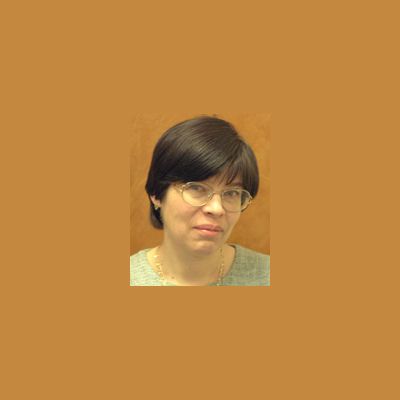 Research group:
Membrane receptors and cell signaling
Research group leader:
Jiri Novotny, DSc., (jiri.novotny@natur.cuni.cz)
Abstract:
Microglia play an important role in the homeostasis as well as in various pathologies of the brain, including neurodegenerative diseases. There are some indications that the opioid system may be involved in the pathogenesis of Alzheimer's disease, including hyperphosphorylated tau, amyloid-β production, and neuroinflammation. It seems that opioids can affect microglial M1/M2 polarization in a diverse manner dependently on the receptor type employed. Besides opioid receptors also the innate immune toll-like receptor 4 (TLR4) can be activated by some opioid ligands and thus elicit specific cellular responses. However, the role of individual opioid receptors and TLR4 in modulating microglial function has not yet been sufficiently elucidated. Another largely overlooked aspect of microglia physiology is metabolic regulation. Increasing evidence suggests a role of metabolic reprogramming in the regulation of microglial behavior. Energy demands associated with functional activities and cell survival may serve to influence the contribution of microglia activation to various neurodegenerative conditions. Thus, the primary objective of the present project is to study the impact of different opioid ligands on microglia activation and to delineate the molecular mechanisms behind their actions. Another aim is to investigate mitochondrial function, metabolic states and oxidative stress response in cells with normal or altered function of FTO demethylase, which is known to play a pivotal role in energy homeostasis. The sensitivity of model as well as primary microglial cells to opioids before and after manipulation of FTO function and their ability to cope with amyloid-β under different conditions will be also examined. Gaining a better understanding of the link between the modulatory effects of opioids, metabolic states and inflammatory responses of microglia will support any future efforts to develop therapeutic approaches to promote the proper functioning of microglia in the diseased brain.
PhD project supervisor:
Jiri Novotny, DSc., (jiri.novotny@natur.cuni.cz)
Web site of research group:
http://www.natur.cuni.cz/biologie/fyziologie-zivocichu/veda-a-vyzkum/skupina-membranovych-receptoru-a-bunecne-signalizace
---
Deciphering molecular mechanisms that govern cell expansion in Arabidopsis root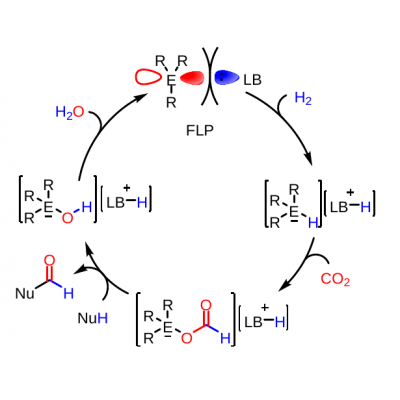 Research group:
Cell Growth Laboratory
Research group leader:
Matyáš Fendrych, PhD., (fendryc1@natur.cuni.cz)
Abstract:
Plants are fascinating because they differ strikingly from us, animals by the almost total absence of cell migration in their development. Plants build their bodies using a hydrostatic skeleton that consists of pressurized cells encased by a cell wall. Therefore, plant cells cannot migrate and must sculpture their bodies by orientation of cell division and precise regulation of cell growth. Cell growth is the result of the balance between internal cell pressure – turgor, and strength of the cell wall. How plant cells perceive and regulate this balance is surprisingly poorly understood.
The aim of this STARS project is the identification of molecular pathways that underlie the physiology of cellular growth in the root of Arabidopsis thaliana. The focal point of the project is visualization of cell wall pH and understanding its regulation at the molecular level. Cellular processes will be visualized using genetically encoded fluorescent proteins and fluorescent sensors. The project combines classical molecular biology methods with an advanced imaging toolbox. This consists of a unique vertical microscopy setup for high spatio-temporal resolution live-cell imaging equipped with a microfluidic lab-on-chip platform optimized for growing roots.
Web site of research group:
https://www.natur.cuni.cz/biologie/biologie-rostlin/veda-a-vyzkum-1/cellgrowth
---
Cytosolic Iron-Suphur protein assembly pathway in the amitochondriate cell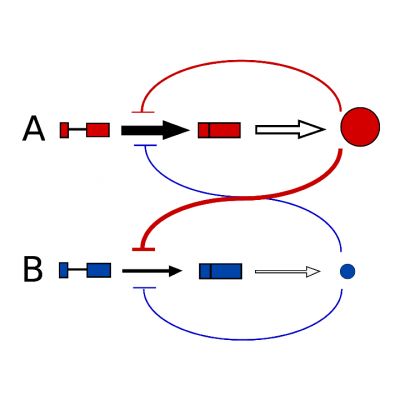 Research group:
Evolutionary protistology
Research group leader:
Vladimir Hampl, (vladimir.hampl@natur.cuni.cz)
Abstract:
FeS clusters are inorganic prosthetic groups present in various metalloproteins involved in vital
cellular functions. With two known exceptions, synthesis of FeS cluster is tightly connected to mitochondrion. One expception represents a flagellate Monocercomonoides exilis, in which the mitochondrion is apparently absent (Karnkowska et al. 2016). Working hypothesis on the formation of FeS clusters in this organism based on the prediction from the genome and transcriptome is shown in the figure below. It suggests that this flagellate uses a unique combination of SUF (suplhur mobilisation) and CIA (cytosolic iron-sulphur protein assembly) pathways with putative cytosolic localisation. However, the localisation and functionality of this system has not been verified experimentally. The project will focus particularly on the CIA part (in blue) and the major aims will be (i) to verify localisation and functionality of these enzymes using specific antibodies and rescue expriments in Saccharomyces and Trypanosoma models and (ii) to investigate potentical CIA-SUF connection using the protein-protein interactions assays and assays based on in vitro reconstitutions of selected parts of these pathways.
Web site of research group:
http://www.protistologie.cz/hampllab/
---
Mitochondrion of retortamonads
Research group:
Evolutionary protistology
Research group leader:
Vladimir Hampl, (vladimir.hampl@natur.cuni.cz)
Abstract:
Mitochondria are key organelles of eukaryotic cells. Although they are often regarded as ATP producing factories, their functions are much broader, and the core is probably represented by the synthesis of FeS clusters. In 2016, the existence of amitochondriate oxymonads helped to reject the paradigm that all eukaryotic cells require mitochondria to survive (Karnkowska et al. 2016). Our team showed that oxymonad cells are results of a unique series of evolutionary events in which mitochondrion has been lost. This situation is unprecedented. It is clear that during the process of mitochondrial loss the organisms must have solved several life-threatening problems and we speculate that the pre-requisition for this loss was a major rearrangement in the biosynthetic pathway of iron-sulphur clusters. The protist diversity, however, provides more examples of eukaryotes, in which the presence of mitochondria has not been established. One such groups are retortamonads, close relatives od diplomonads (e.g. Giardia). The aim of this project is to generate transcriptomic and genomic data for a representative retortamonads and to search it for the mitochondrial marker genes. If present, the in-silico prediction of the mitochondrial metabolism will be build.
Web site of research group:
http://www.protistologie.cz/hampllab/
---
Mechanisms of host immunomodulation by Trichobilharzia regenti: focus on parasite glycans and other immunologically relevant molecules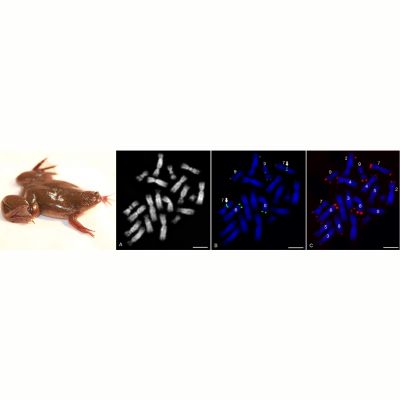 Research group:
Parasitology - Helminthology
Research group leader:
Petr Horák (petr.horak@natur.cuni.cz) / Libor Mikeš (mikes@natur.cuni.cz)
Abstract:
The project is aimed at immunomodulatory effects of a schistosome fluke and related immune reactions in a host; Trichobilharzia regenti is a unique neuropathogenic trematode that parasitizes birds as natural hosts, but it also attacks mammals (including humans) as accidental hosts. It causes cercarial dermatitis in humans and experimental mammals, moreover, it also causes damage to the CNS in experimental animals due to migration through the spinal cord and brain. Parasite proteins and glycans involved in pathogenesis and molecules with possible antigenic/immunomodulatory effects will be studied within the proposed PhD project using a broad spectrum of proteomic/molecular, glycomic, immunological, histological, biochemical and imaging techniques. The draft genome of T. regenti and annotated transcriptomic data for two life stages of the parasite are available, proteomic characterization of cercarial penetration gland secretome is currently underway, as well as basic characterization of glycans of cercariae and schistosomula.
Web site of research group:
www.helminthology.cz
---
Effect of peripheral immune response on neuroinflammation and learning in cognitively advanced birds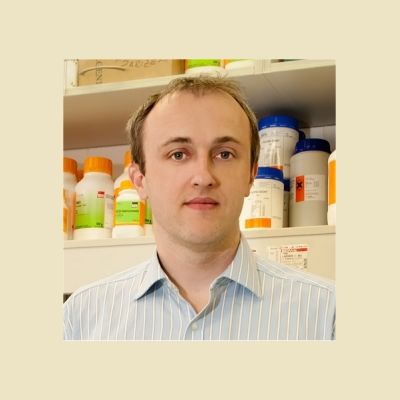 Research group:
Evolutionary and Ecological Immunology
Research group leader:
RNDr. Michal Vinkler, Ph.D., (michal.vinkler@natur.cuni.cz)
Abstract:
The rapid increase of mood disorders (e.g. depression) in human society is alarming. Insufficiency of present therapeutic approaches creates high demands on novel strategies to study factors affecting mood-related brain function. Neuro-immune interactions involved in neuroinflammation directly influence psychological processes including mood and cognition. Focusing on birds that represent superior models for research in cognition to rodents (passerines and parrots), this PhD project opens new possibilities for interdisciplinary research of neuroimmunology. At transcriptomic, proteomic, and behavioural levels the PhD student will describe effects of inflammation on avian brain and its ability to resolve tasks indicative of learning capacities and mood. This project will address two main scientific questions:
1) What is the effect of inflammation in periphery on immunological activity in avian brain?
Inflammation in periphery triggers cytokine signalling that acts systemically to affect distant organs. Inflammation may be propagated across the blood-brain barrier to induce neuroinflammation.
2) Does neuroinflammation alter avian learning or mood?
Inflammation-induced changes in brain may alter behaviour. In birds behaviour indicating cognitive abilities and mood can be measured. The early-life inflammation may increase probability of developing mood disorders later in life.
The topic is ambitious, novel and relevant in international context.
Web site of research group:
http://web.natur.cuni.cz/zoologie/biodiversity/eei/
---
The role of the Jak/STAT signalling cascade in the astrocyte clockwork of the rat suprachiasmatic nucleus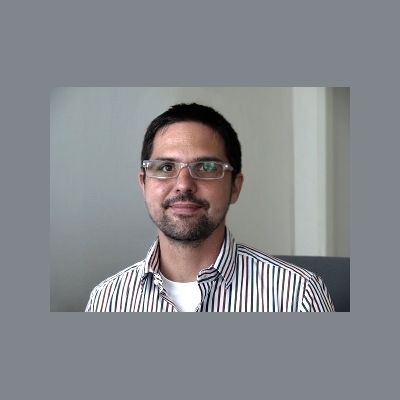 Research group:
Physiological adaptations and biorhythms; Department of Physiology
Research group leader:
Zdeňka Bendová, Ph.D., (zdenka.bendova@natur.cuni.cz)
Abstract:
The mammalian circadian system regulates most of the biochemical and molecular processes in an organism at the level of the cell. The major circadian pacemaker is located in the suprachiasmatic nuclei (SCN) of the hypothalamus. Recently it has been shown, that the circadian molecular mechanism in astrocytes is equal to the molecular mechanism in neurons to ensure the proper pacemaker functions. The previous studies of our laboratory have shown strong expression of proteins STAT3 and STAT5 in astrocytes of SCN and strong phosphorylation of STAT3 following systemic treatment with endotoxin lipopolysaccharide. These proteins play the major role in signalisation in the immune cells which leads to the production of proinflammatory cytokines; in the brain, they are also important for neurogenesis and astrogliogenesis. In general, the astrocytes regulate the ionic homeostasis and participate in the immune reaction of the central nervous system. It is, therefore, possible that the homeostatic role of astrocytes in the SCN may be important for its functioning under pathological conditions. The aim of this project will be to discover the role of STAT3 and STAT5 proteins in the circadian clockwork in astrocytes of the SCN and to outline the intracellular processes in which they participate.
Web site of research group:
https://www.natur.cuni.cz/biologie/fyziologie-zivocichu/veda-a-vyzkum/skupina-fyziologie-adaptaci-a-biorytmu
---
Dynamic structural and histochemical changes in barley leaf protective mechanisms under elevated CO2 concentration and higher temperature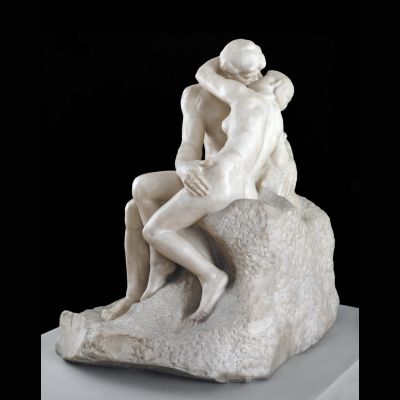 Research group:
Laboratory of Plant Ecological Physiology and Anatomy, Department of Experimental Plant Biology
Research group leader:
Jana Albrechtová, (albrecht@natur.cuni.cz)
Abstract:
Elevated [CO2] (EC) and temperature accompanying climate change have strong impacts on plant physiology, however, how these drivers simultaneously alter plant protective mechanisms to other environmental stressors like drought, extreme temperatures, UV radiation etc. are missing. We assume a modulation of carbon sink-source balance what can subsequently induce changes in accumulation of protective secondary metabolites and influence, thus, the sensitivity of plants to other abiotic stressors. Also changes in mesophyll structure could affect photosynthetic performance.
Effects of EC and temperature will be studied during vegetative season in spring barley (Hordeum vulgare) varieties differing in their sensitivity to the photooxidative stress to evaluate how constitutive and inducible differences modulate plant responses. Experimental field chambers (Domaninek, Institute for Research of Climate Change – IRCC, CAS) will be used for plant cultivation. Variety of histochemical and fluorescent methods will be used for the estimation of localization of phenolics and flavonoids in leaf tissues (Soukupová et al. 2000, 2001). In addition, changes in mesophyll structure using confocal microscopy combined with stereological methods (Lhotáková et al. 2012, Kubínová et al. 2014, 2017) will be studied. Obtained data will be correlated with changes in photosynthetic parameters, biochemical composition studied by the project partners (University of Ostrava, IRCC).
Web site of research group:
http://kfrserver.natur.cuni.cz/lide/albrecht/index.htm
https://www.natur.cuni.cz/biology/plant-biology/science-and-research?set_language=en
---
Sexual selection and sexual trait evolution in Larix and Arabidopsis spp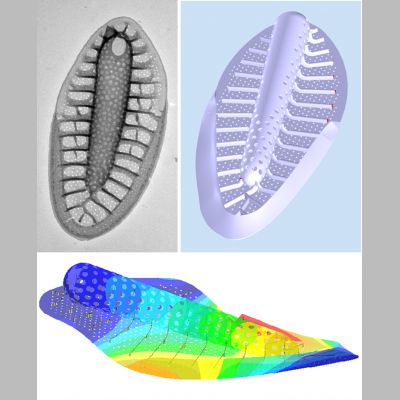 Research group:
Systematics and Evolution of Higher Plants
Research group leader:
Tomáš Fér, (tomas.fer@natur.cuni.cz)
STARS PhD student supervisor:
Clément Lafon Placette
Abstract:
It has been proposed that sexual selection is a major driver of plant reproduction evolution. In other words, the relative availability of sexual partners potentially influences the evolution of pre-fertilization sexual traits such as pollen development or pollen-pistil interaction, but also post-fertilization sexual traits such as seed development. In addition, divergent sexual selection could lead to divergent sexual trait evolution, and consequently, establish reproductive barriers between populations (speciation). The PhD project will test these hypotheses in a broad range of plant species, from gymnosperms (Larch) to Brassicaceae (Arabidopsis genus). A focus will be put on seed and pollen development, transcriptomics and population genomics. The successful candidate is expected to have a broad and strong interest in plant evolution, plant development and bioinformatics. Previous experience in any of these fields is a plus.
Web site of research group:
http://botany.natur.cuni.cz/cevnate
---
Microbial methane oxidation beneath the Greenland ice sheet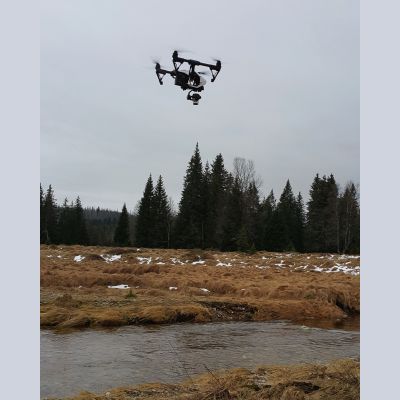 Research group:
Cryosphere Ecology (CryoEco)
Research group leader:
Marek Stibal, (marek.stibal@natur.cuni.cz)
Abstract:
Subglacial environments contain large amounts of organic matter overridden during periods of ice advance. Previous research has shown methane can be produced by microorganisms and accumulate in subglacial environments. This methane could be released into the atmosphere as a consequence of glacial melting and retreat. The subglacial methane reservoirs may, therefore, be an important component of the global methane budget, with the potential to act as a positive feedback on climate warming during glacier melting.
While significant attention has been paid to methane sources in subglacial ecosystems, subglacial methane sinks are largely unknown. Microorganisms capable of both aerobic and anaerobic oxidation of methane have been found in subglacial sediments, and suitable electron acceptors (EAs) may be present in subglacial sediments, depending on the bedrock lithology. Microbial methane oxidation may thus be an important methane sink reducing the amount of methane that can be released into the atmosphere.
The principal aim of the proposed project is to quantitatively assess the potential for microbial methane oxidation in the subglacial ecosystem of the Greenland Ice Sheet. The research will combine laboratory incubation experiments and biogeochemical modelling, and there is a possibility of field work in Greenland.
Web site of research group:
http://www.cryoeco.eu
---
The role of matrix metalloproteinases and vimentin cooperation in cancer cell invadopodia function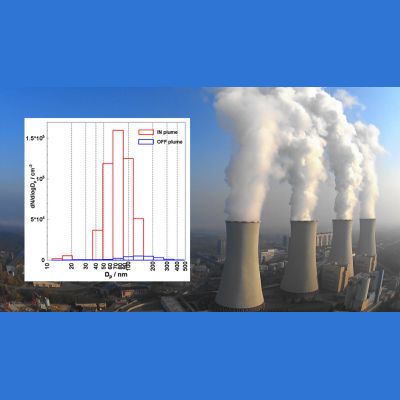 Research group:
Cell Invasion in Cancer
Research group leader:
Jan Brábek, PhD, Assoc. Prof., (brabek@natur.cuni.cz)
Abstract:
Invadopodia are specialized protrusions of cancer cells involved in adhesion, mechanosensing and ECM degradation, critically important for most modes of cancer cell invasiveness and metastasis. Metalloproteinases MT1-MMP, MMP-2, and MMP-9 have emerged as key proteinases that are involved in invadopodia-mediated ECM degradation. Vimentin, an intermediate filament protein, was shown to be involved in invadopodia elongation, stimulates cancer cell invasiveness and its expression is elevated in many types of epithelial cancers.Vimentin has also been proposed to play a pivotal role in directing cancer cell motility in 3D through calpain activation and downstream regulation of MT1-MMP surface translocation. The aim of this project is to elucidate the transport/activity of both integral membrane (MT1-MMP) and secreted (MMP-9, MMP-2) matrix metalloproteases in cancer cells in both 2D and 3D environment and the role of vimentin in this process. To achieve this goal, we intend: to analyze the transport of MT1-MMP, MMP-2, and MMP-9 to invadopodia and sites of ECM degradation. We also aim to examine the significance of the dynamics of VIFs in cell invasion in 3D and examine the effects of vimentin intermediate filaments dynamics on the transport and activity of MT1-MMP.
Web site of research group:
https://www.natur.cuni.cz/biology/cell-biology/research-teams/skupina-invazivity-nadorovych-bunek-en
---
Link between chronic inflammation and bone homeostasis failure. The role of extracellular nucleic acids and epigenetic mechanisms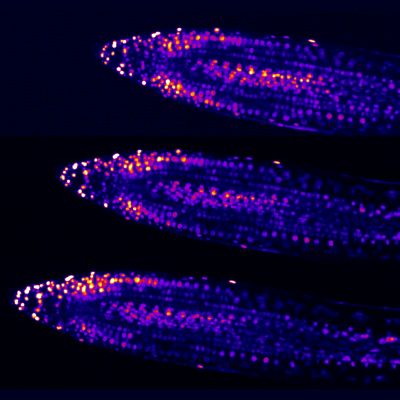 Research group:
Laboratory of molecular anthropology (Dept. of Anthropology and Human Genetics)
Research group leader:
RNDr. Pavlína Daňková, Ph.D. (pavlina.dankova@natur.cuni.cz)
Abstract:
Many chronic inflammatory diseases are associated with considerably increased risk of osteoporosis development over the course of lifespan. Bone mass is regulated by a wide variety of molecules including systemic endogenous factors as well as exogenous factors and is supposed to be under a strong epigenetic control. Extracellular DNA, one of the inflammatory agents with proven immunoregulatory functions, is frequently present in higher concentrations or affected by changes in content of specific sequences in chronic inflammatory diseases compared to healthy individuals.
The project is designed to evaluate the effect of extracellular circulating DNA with regards to its quantity and quality (representation of mtDNA, GC-rich, tDNA sequences) on the process of formation of bone resorbing cells (osteoclasts) from their bone marrow or blood precursors, and assessment of their function. Expected experimental design is in vitro and ex vivo. Project further aims to evaluate epigenetic markers so far associated with osteoporosis-linked diseases for their potential direct effect on a development and/or function of osteoclasts with a special focus on microRNAs and mutations in genes coding for DNA/histone methyltransferases and histone acetyltransferases, and identification of signaling pathways involved. Acquired results will be applicable in both medicine and basic science studies.
Web site of research group:
https://www.natur.cuni.cz/biologie/antropologie/pracoviste-katedry/laborator-molekularni-antropologie
---
The social perception of sexual dimorphism in human face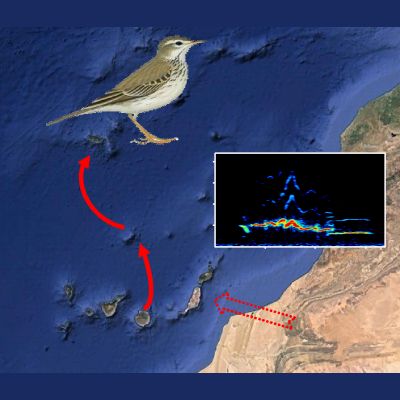 Research group:
Dr. Vít Třebický
Dr. Jaroslava Valentová
Prof. Adil Saribay
Mgr. Šimon Pokorný
Mgr. Tomáš Kočnar
Research group leader:
doc. Mgr. Karel Kleisner Ph.D., (karel.kleisner@natur.cuni.cz)
Abstract:
In this project we aim to use geometric morphometric approach to search for interrelatedness of human sexual shape dimorphism (SShD), color cues, and psychological attributions perceived from faces, voices, and short video clips. Specifically, we will apply the method suggested by Mitteroecker et al. (2015) for exploring correlations between masculinity ratings and scores of maleness (i.e., scores of sexual shape dimorphism in men). Here we will search also for association between femininity ratings and scores of SShD in women (femaleness). For both men and women, we will explore the variation of human sexual dimorphism and its social perception across broad spectra of cultures. Previous research has focused mainly on comparison of highly industrialized Western societies with several traditional pastoralist and hunter-gatherer cultures. However, societal richness of social bonds does not necessarily correlate with technological and democratic development. For this reason, we include two societies with high intensity of social interactions and with several millennia of continuity of urban civilizations such as Iran and Turkey, i.e., successors of civilizations in ancient Persia and Anatolia. Our dataset will thus comprise Middle Eastern urban cultures, European and South American urban cultures and African mainly agricultural and rural societies.
Web site of research group:
https://web.natur.cuni.cz/filosof/
---
Dynamics and persistence of avian blood parasite infection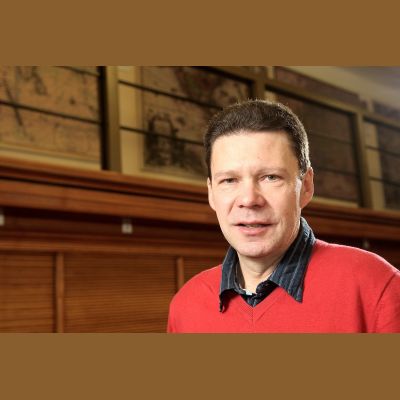 Research group:
Avian parasites, Department of Parasitology
Research group leader:
Doc. Mgr. Milena Svobodová, Ph. D., (milena@natur.cuni.cz)
Abstract:
Parasitic protists are important both for humans and wildlife, and as such they are readily studied, not only as disease agents but as models of host-parasite interactions as well. Two main groups of dixenous avian blood parasites occur in wild hosts; haemosporidians (Apicomplexa), and trypanosomes (Kinetoplastea), the former being much more intensively studied. The aim of the project is to study the occurrence, dynamics (at which age the birds get infected?), persistence (do individual hosts retain their infection status?), and survival impact of haemosporidian genera Plasmodium, Haemoproteus, Leucocytozoon, as well as Trypanosoma spp., all of which occur in the studied locality Milovický forest (South Moravia) in high prevalences. Cavity breeders - tits (Parus major, Cyanistes caeruleus), flycatchers (Ficedula albicollis), nuthatches (Sitta europaea) and sparrows (Passer montanus) are model avian hosts, abundant enough to perform the study. By comparing different host and parasite species, we can assess the impact of avian life history traits as well as parasite vectors on the relative distribution of different parasite genera. Studying species with different life-history traits at a single locality ensures comparable exposure to bloodsucking vectors. Different diagnostic techniques (PCR, microscopy, culture) will be used in parallel to minimize sampling bias.
Web site of research group:
http://web.natur.cuni.cz/parasitology/milenaweb/milena-1.htm
---
Evolution of brain complexity and processing capacity in reptiles and birds: A quantitative approach to understanding the tetrapod brain evolution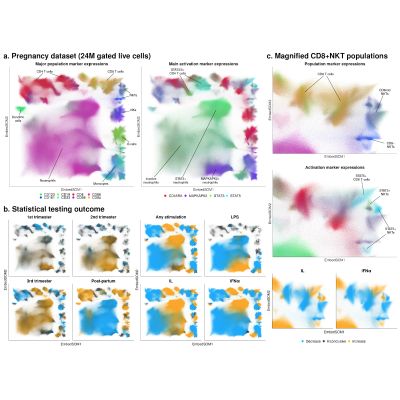 Research group:
Laboratory of Sensory and Evolutionary Neurobiology
Research group leader:
Mgr. Pavel Němec, PhD., (pgnemec@natur.cuni.cz)
Abstract:
Neurons are the basic computational units of the brain. Cell types and their connections determine the properties of local circuits that serve area-specific brain functions. However, neuronal counts are currently available only for birds and mammals, and knowledge of cell-type specific anatomy only for the mouse brain. There are virtually no data on quantitative, brain-wide cell type distribution in any other vertebrates. Likewise, accurate data on the number of synapses needed to assess neuronal connectivity are not available. In this project, we will utilize the isotropic fractionator in combination with light sheet fluorescence microscopy and oblique plane tomography to assess the total numbers and map the distribution of specific neuronal and glial cell types in brains of selected model species representing major avian and reptilian clades. We will also use super-resolution imaging (structured illumination microscopy) to estimate the densities of excitatory and inhibitory synapses in the pallium of selected model species. The resulting unique dataset will allow framing data on cognitive abilities of birds and reptiles in the context of the underlying neural substrate.
The project will benefit from collaboration with Dr. Pavel Osten (Cold Spring Harbor Laboratories, NY, USA), who is involved in developing state-of-the-art light microscopy methods for whole brain imaging.
Web site of research group:
http://web.natur.cuni.cz/zoologie/biodiversity/index.php?page=nemec
---