Chemistry
Design of novel catalysts by modification of labile extra-large pore germanates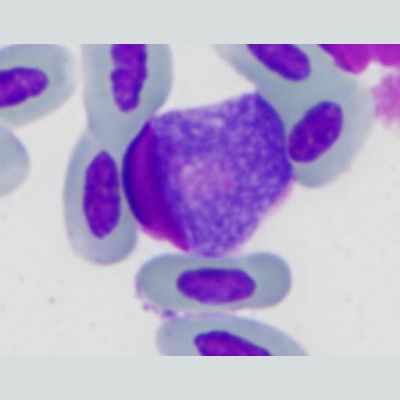 Research group:
Advanced materials
Research group leader:
Prof. Jiri Cejka, jiri.cejka@jh-inst.cas.cz
Dr. Maksym Opanasenko, maksym.opanasenko@jh-inst.cas.cz
Abstract:
The perfect crystalline structure, an ordered system of uniform micropores, thermal stability, and adjustable chemical composition make zeolites indispensable in many important industrial processes. Recently, a number of new extra-large pore zeolites being of the greatest interest for oil industry and synthesis of specialty chemicals were prepared as germanates. However, the most germanate zeolites are not thermally and hydrothermally stable ones, which limit their practical application. Thus, improving hydrolytic stability of extra-large pore germanates is of high importance. The aim of this work consists in optimization of operational characteristics (e.g. stability, cost) and physico-chemical properties (e.g. chemical composition, the nature and concentration of acid sites) of extra-large pore germanate zeolites by isomorphous substitution of Ge with Al, Si, Ti and Sn. This can open the way for obtaining new materials with different properties that can either improve current technologies or lead to new processes.
Web site of research group:
http://www.jh-inst.cas.cz/~cejka/
---
Rational design of hierarchical zeolites for the synthesis of fine chemicals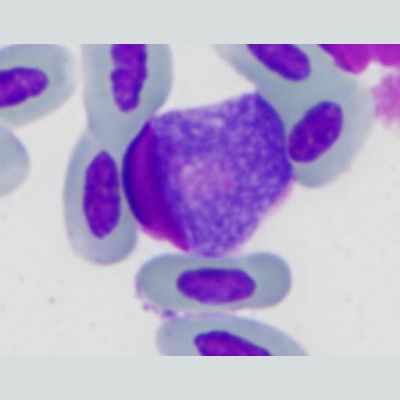 Research group:
Advanced materials
Research group leader:
Prof. Jiri Cejka, jiri.cejka@jh-inst.cas.cz
Dr. Maksym Opanasenko, maksym.opanasenko@jh-inst.cas.cz

Abstract:
Due to such useful characteristics as molecular sieving effect, high adsorption capacity, adjustable chemical composition zeolites are efficient catalysts of a number of large-scale processes. At the same time, despite showing unique and extremely useful properties, micropores impose restrictions on the mass transport of bulky reactants limiting the use of conventional zeolites in fine chemical or pharmaceutical synthetic applications. Last decade has brought a number of different strategies to accomplish the synthesis of zeolites with additional mesoporosity, i.e. hierarchical zeolites. The advantageous features of hierarchical zeolites (e.g. multilevel porosity, high concentration of acid sites with tunable strength) can be used to further extend the potential of zeolites to new applications in catalysis. The rational design of novel hierarchical (micro-mesoporous) zeolitic materials for catalytic applications is a general aim of proposed PhD thesis. The work will include both 1) the application of well-known synthetic techniques (e.g. removing of framework atoms) allowing fabrication hierarchical materials to novel objects (e.g. Ge-containing zeolites) and 2) further development of innovative approaches invented during last decade. This shall result in the preparation of a broad range of structurally and chemically diversified hierarchical zeolites followed by thorough investigation of structure – acidity – catalytic activity relationship in a set of acid-catalysed reactions.
Web site of research group:
http://www.jh-inst.cas.cz/~cejka/
---
Theoretical investigation of novel materials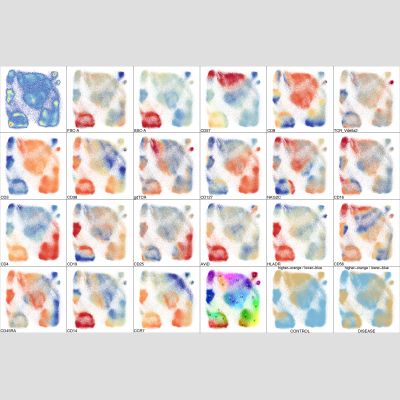 Research group:
Charles University Center for Advanced Materials (CUCAM)
Research group leader:
Prof. Petr Nachtigall, petr.nachtigall@natur.cuni.cz
Abstract:
The concept of sustainable chemistry requires the development of novel materials for energy storage, energy conversion, and catalysis that are energy efficient and environmentally friendly. Fast development in the field of material science and material chemistry calls for highly skilled experts in modern methods of theoretical chemistry and theoretical physics. This project is aimed to train experts in such methods on the borderline of theoretical physics and chemistry. Within the project the structure, electronic structure, chemical and physical properties, magnetic and optical properties of such materials will be investigated computationally in close collaboration with relevant experimental groups investigating the same systems. In particular, nano-catalysts based on metal-oxide, silica, and carbon supports will be investigated together with two-dimensional materials for applications in electronics and catalysis.
Web site of research group:
www.zeolites.cz/CUCAM
---
Structural studies of 14-3-3 protein complexes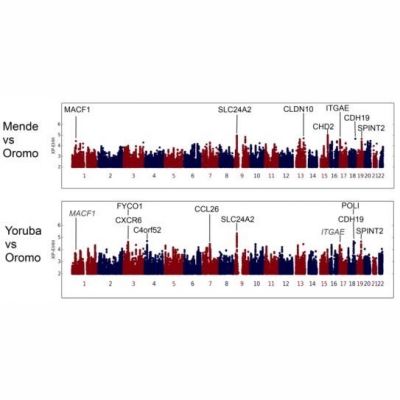 Research group:
Obsil group - Biophysical Chemistry of Protein Complexes
Research group leader:
Prof. Tomas Obsil, (obsil@natur.cuni.cz)
PhD project supervisor:
Prof. Tomas Obsil, (obsil@natur.cuni.cz)
Abstract:
The scope of this PhD project lies in the field of structural biology/biophysical chemistry. The main focus will be on elucidation of mechanisms by which the 14-3-3 proteins regulate their binding partners using a wide range of biophysical approaches. 14-3-3 proteins are highly conserved dimeric proteins that function as scaffold and chaperone molecules. Mechanistically, 14-3-3 proteins constrain the conformation, occlude sequence-specific and structural features, promote protein-protein interactions, or prevent the aggregation of their binding partners. The work plan of the project contains preparation of recombinant proteins, biophysical characterization of protein-protein interactions, and structural characterization of selected protein complexes, especially complexes of 14-3-3 proteins with protein kinases, using protein crystallography, small angle x-ray scattering (SAXS) and fluorescence spectroscopy. Successful candidate should enjoy working in the field of structural biology/biophysics/physical chemistry, be curious and has the courage to try out new things. Knowledge of recombinant protein production, protein crystallography, NMR, SAXS is a strong advantage. Good knowledge of English is required.
Web site of research group:
https://web.natur.cuni.cz/~obsil/
---
In vivo foldability/functionality of random sequence protein libraries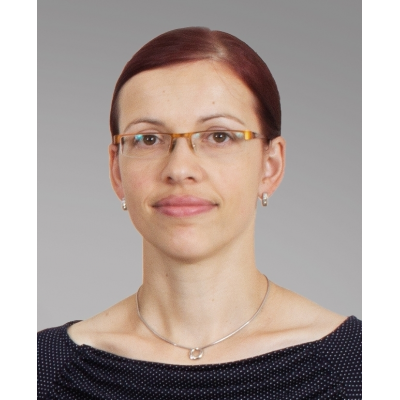 Research group:
Synthetic and evolutionary biochemistry
Research group leader:
Klara Hlouchova PhD, (klara.hlouchova@natur.cuni.cz)
PhD project supervisor:
Klara Hlouchova PhD, (klara.hlouchova@natur.cuni.cz)
Abstract:
The vast sequence space of combinatorial and random protein libraries is being explored by synthetic biologists as a source of new protein structures and functions. Moreover, unevolved protein sequences represent a study model of peptides/proteins present on Earth before and during early evolution of life.
The main aim of this project will be subcloning of synthetic random sequence libraries (that have been prepared and studied in vitro in our group) and exploration of their structure/function potential in an in vivo environment. The protein libraries are composed of different amino acid repertoires reflecting different stages of the genetic code evolution to helps us understand their role and selection. To compare the frequency of function, the libraries will be screened for sequences that rescue conditionally lethal mutants of E. coli (auxotrophs). Their folding potential will be explored in parallel, using an in vivo reporter system, as the occurrence of structure and function may be significantly independent of each other for unevolved sequences. De novo proteins isolated from both screening approaches will be characterized using NMR and/or x-ray crystallography.
Besides implications for construction of artificial biochemistries, the results can benefit understanding of life's origins and challenges of protein evolution on Earth or elsewhere.
Web site of research group:
http://khlab.org/
---
New methods of generation of volatile species for ultra-trace analysis by atomic spectrometric methods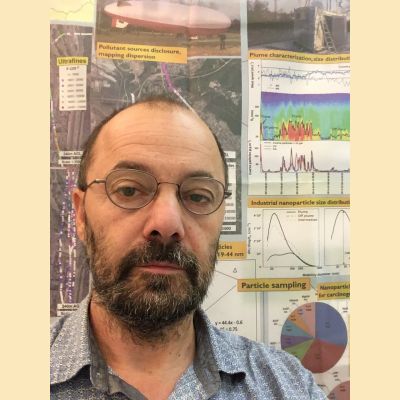 Research group:
Team of Analytical Spectrometric Methods
Research group leader:
doc. RNDr. Ivan Jelínek, CSc., (ijelinek@natur.cuni.cz)
PhD project supervisor:
RNDr. Jakub Hraníček, Ph.D., (jakub.hranicek@natur.cuni.cz)
Abstract:
This project is focused on the investigation of a new approach to the introduction of analyte into an atomic spectrometer (i.e. AAS, AFS, ICP-MS). Generation of volatile species (VSG) of semimetals and transition metals involves their separation from the sample (liquid) matrix and their efficient transfer to the detector. Moreover, the easy analyte pre-concentration in gaseous phase can further reduce the lowest measurable concentrations. All these factors result in a superior sensitivity, thus making VSG methods ideal for trace and ultra-trace element analysis. This project investigates UV-photochemical generation of volatile species (UV-PVG), which is a suitable alternative to the till now used chemical or electrochemical reactions with some important advantages. First, the instrumentation and measurement procedure is simplified. Second, the whole concept is environmentally friendly.
The project will focus on the development, optimization and validation of UV-PVG methods for determination of selected elements (As, Se, Sb, Bi, Sn, Pb or Te) in various matrices e.g. environmental or related to human health-care. Speciation analysis of selected environmentally important elements utilizing UV-PVG as a derivatization method following HPLC separation is also planned.
The outcome of this project will be novel validated methods based on UV-PVG for the determination of the proposed elements.
Web site of research group:
https://www.natur.cuni.cz/chemie/analchem/veda-a-vyzkum/zamereni-akademickych-pracovniku
---
Supramolecular detection systems based on fluorescent cyclodextrin derivatives bound electrostatically to solid surface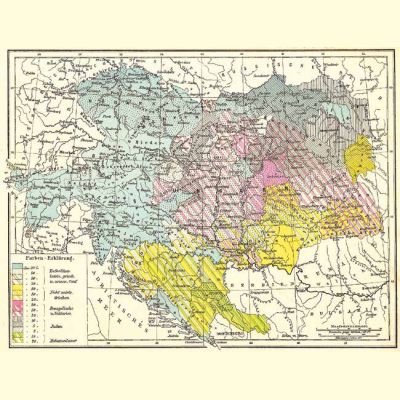 Research group:
Group of Supramolecular Chemistry
Research group leader:
Jindřich Jindřich, (jindrich@natur.cuni.cz)
PhD project supervisor:
Petr Kasal, (petr.kasal@natur.cuni.cz)
Abstract:
Cyclodextrins (CDs) have been commonly applied as supramolecular carriers (hosts) of various guest molecules mainly via "host-guest" interaction. The mode and strength of interactions are sensitive to chemical nature of both host and guest molecules. Regioselective cyclodextrin derivatization has been used widely as a method to prepare finely tuned host molecules with desired properties.
In our previous studies, we have developed synthetic methods for preparation of cyclodextrin derivatives bearing pendant group containing several positive charges, and proved their ability to bind strongly to a negatively charged solid surface just by electrostatic interaction and to form inclusion complexes with suitable guest molecules. Such compounds can also be used as supramolecular hosts of fluorescent guest molecules – the phenomena used widely in the past for construction of CD-based fluorescent chemosensors.
The proposed research is aimed at preparation of series of new types of regioselectively modified cyclodextrins which will possess a group suitable for attachment to a solid surface through electrostatic interactions and also a fluorescent group which could serve as a transducer for a detection of various chemical compounds. These cyclodextrin derivatives will be attached to negatively charged solid surfaces, and the fluorescence behavior of the system in the presence of selected chemical species will be determined.
Web site of research group:
http://orgchem1.natur.cuni.cz/jindrich/
---
Modeling of solutions of redox-active polymers for applications in redox flow batteries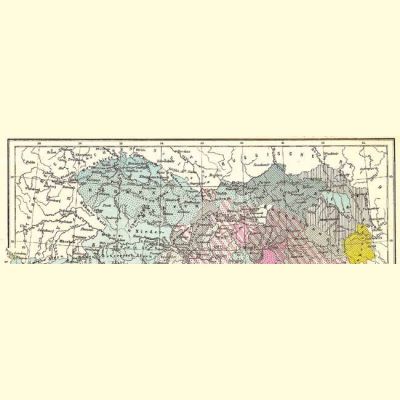 Research group leader:
Dr. Peter Košovan, (peter.kosovan@natur.cuni.cz)
Abstract:
For efficient exploitation of renewable energy sources such as solar or wind, flexible and scalable energy storage is desired. Redox-flow batteries (RFB) present a promising alternative for such large-scale application. Polymer-based electrolyte solutions have been proposed as an affordable, safe, non-toxic and scalable solution for RFBs [Nature 78, 527 (2015)]. The team lead by Dr. Košovan has recently joined an international collaboration aimed at development of polymer systems for RFB applications. The goal of this PhD project is to employ coarse-grained simulations to study changes in solutions that occur upon charging of polymers due to the applied electric potential. The results will help to understand the relation between the polymer architecture and its energy storage capacity, solubility, and solution viscosity. In collaboration with experimentalists doing synthesis, characterization, and commercial implementation of the studied materials, the simulation results will be used to guide the selection of materials for improved performance.
Profile of an ideal candidate: MSc. or equivalent in Chemistry, Physics or a related field (required), good knowledge of English, background in Statistical Mechanics, Soft Matter, and Polymer Science. Experience with molecular simulations, programming and Linux.
Web site of research group:
http://web.natur.cuni.cz/~kosovan1/softmatter
---
Coordination Compounds for Medicinal Imaging Techniques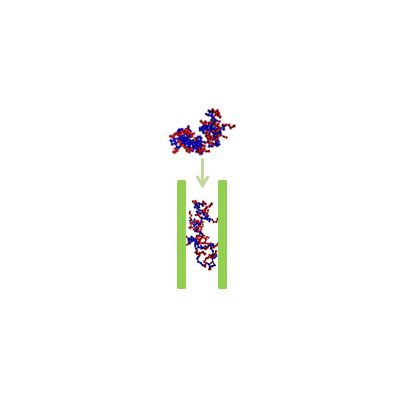 Research group:
Coordination and Bioinorganic Chemistry
Research group leader:
Prof. RNDr. Petr Hermann, Dr., (petrh@natur.cuni.cz)
PhD project supervisor:
doc. RNDr. Jan Kotek, Ph.D., (modrej@natur.cuni.cz)
Abstract:
The investigation of thermodynamically highly stable and kinetically inert complexes (often formed by macrocyclic ligands) has been stimulated by their medicinal applications, for example as contrast agents in Magnetic Resonance Imaging (MRI) and for labelling of biomolecules with metal radioisotopes for radiodiagnostics or radiotherapy. Standard MRI usually employs Gd3+ or Mn2+ complexes as the contrast agents, and some special MRI techniques need also other paramagnetic transition metal or lanthanide ion complexes, especially methods based on Chemical Exchange Saturation Transfer (CEST) effect or on visualization of heteroatom (19F, 31P etc.) NMR/MRI signals.
The working group has long-term experiences with these topics. In the frame of the Project, complexes designed for CEST effect with extended chemical shift scale due to a presence of paramagnetic ion (PARACEST) or for paramagnetism-induced relaxation of heteroatom signal in MRI will be synthesized and studied.
Web site of research group:
http://web.natur.cuni.cz/anorchem/19
---
Amphiphilic polymer solutions under confinement: the interplay and competition of entropic, enthalpic and hydrodynamic interactions
Research group:
Soft Matter
Research group leader:
Prof. Karel Procházka, (karel.prochazka@natur.cuni.cz)
PhD project supervisor:
Assoc. Prof. Zuzana Limpouchová, (zl@natur.cuni.cz)
Abstract:
The copolymer behavior in a physically confined environment is influenced not only by the competition of entropy to enthalpy of chains as in homogenous solutions, but also by interaction with walls, spatial restriction and confinement-induced entropy loss. These effects provide opportunities to observe specific effects and to obtain novel nanostructures useful for advanced applications. Surfaces containing stimuli-responsive groups enable to control adsorption-desorption of copolymers that is important e.g. for drug delivery or molecular switches. Further, the detailed knowledge of the conformational and self-assembling behavior of copolymers under confinement is necessary also for correct interpretation of results of separation techniques employing the flow of polymer solution through microporous media. Their interpretation requires understanding of the competition and cooperation of thermodynamic and hydrodynamic effects on the conformational and sorption behavior of copolymers confined in pores.
Web site of research group:
http://web.natur.cuni.cz/~kosovan1/softmatter
---
Porous Polymer Catalysts (PPC) Based on Polyacetylene Networks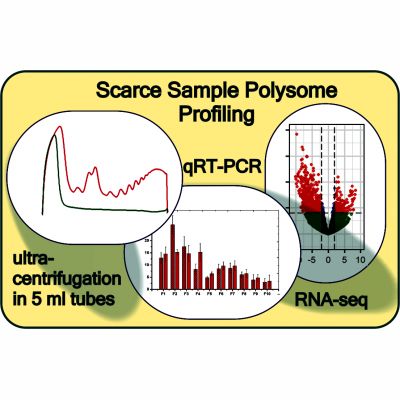 Research group:
Microporous Polymers
Research group leader:
Assoc. Prof. RNDr. Jan Sedláček, Dr., (jan.sedlacek@natur.cuni.cz)
PhD project supervisor:
Assoc. Prof. RNDr. Jan Sedláček, Dr., (jan.sedlacek@natur.cuni.cz)
Abstract:
Conjugated Microporous Polymers (CMP) are highly cross-linked non-swellable polymer networks with many potential applications including the applications as heterogeneous Porous Polymer Catalysts, PPC. Our group has recently developed a new type of CMP based on highly cross-linked polyacetylenes prepared by chain polymerization of ethynylarenes. The synthesis is low-demanding on the number of polymerization groups per one monomer molecules that makes it promising for the construction of CMPs since the monomer molecules can be easily and extensively substituted not only by polymerization groups but also by groups introducing the catalytic activity into the CMP networks.
The aim of this PhD project is to modify the synthesis of polyacetylene CMPs to achieve materials of PPC properties. The development of new types of PPC (both organocatalysts and organometallic catalysts) with high content of active centres and tuneable texture is assumed. New PPCs are intended to be evaluated as to their activity, selectivity and reusability particularly in ring opening of heterocycles, acetalization, esterification and condensation reactions.
Web site of research group:
https://www.natur.cuni.cz/chemie/fyzchem/jansedl/sedlacekgroup
---
Theoretical studies of endohedral fullerenes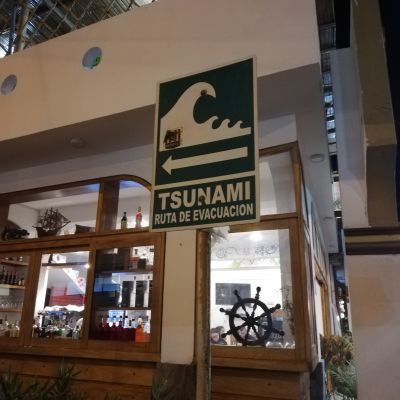 Research group:
Soft Matter
Research group leader:
prof. Karel Procházka, karel.prochazka@natur.cuni.cz
PhD project supervisor:
associate Prof. Filip Uhlík, filip.uhlik@natur.cuni.cz
Abstract:
Endohedral fullerenes, i.e. cage-like hollow carbon molecules with an atom or a small molecule trapped inside, are fascinating species with unusual properties attractive for applications. With Gd atom inside they can serve as MRI contrast agents, with a radioactive metal as radiotracers, with N atom as q-bits in quantum computers, with metal nitrides as materials for organic solar cells, etc. The applications, however, are hindered by high costs of preparation of these compounds and too many possible combinations of fullerenes and encapsulated species. For these reasons the theoretical predictions can be particularly valuable.
The goal of this Ph.D. project is to obtain structural, spectral, thermodynamic and kinetic predictions by standard methods of quantum chemistry and statistical thermodynamics for several endohedrals, namely metallofullerenes studied experimentally by partner research groups, e.g., DOI: 10.1002/anie.201604121. Going beyond the standard calculations is also possible for an enthusiastic student, e.g. calculation of an inherently quantum motion of the encapsulated species by path-integral Monte Carlo methods (from the calculation of the potential to the simulational methodology).
Profile of an ideal candidate:
M.Sc. or equivalent degree in Chemistry, Physics, Material Science or a related field (required), working communication skills in English, background in quantum chemistry, statistical thermodynamics and Unix-like operating systems.
Web site of research group:
http://web.natur.cuni.cz/~kosovan1/softmatter
---
Combination of biophysical and structural analyses for molecular description of interactions of CD69, a human lymphocyte receptor, with its newly described protein ligands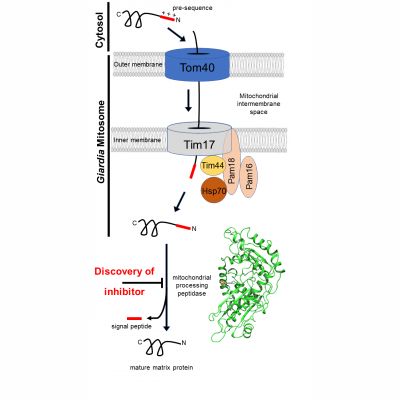 Research group:
Laboratory of biomolecule structure and function
Research group leader:
Assoc. Prof. RNDr. Miroslav Šulc, PhD. (miroslav.sulc@natur.cuni.cz)
PhD project supervisor:
RNDr. Ondřej Vaněk, PhD. (ondrej.vanek@natur.cuni.cz)
Abstract:
Structural description of protein-protein interactions is the cornerstone of knowledge enabling detailed molecular understanding of processes such as receptor-ligand recognition within immune system, potentially leading to a design of targeted immunotherapeutics or drugs in general. Precise analysis of such interacting systems usually relies on X-ray structural analysis which is, however, dependent on successful preparation of diffracting crystals of the given protein complex – a task significantly more difficult for low-affinity or membrane protein complexes. On contrary, biophysical methods such as chemical cross-linking and hydrogen/deuterium exchange mass spectrometry or small-angle X-ray scattering enable to study protein interactions directly in solution. Combination of these techniques will be used for detailed study and molecular description of interactions of an important human lymphocyte activating immunoreceptor CD69 with its newly described protein ligands – galectin 1, calprotectin, and S1P1R. Both galectin-1 and calprotectin also play role in immune response while S1P1R is a GPCR receptor and its interaction with the CD69 was mapped into transmembrane regions of both proteins, thus making it very challenging for structural studies. So far there is no detailed study describing these protein-protein complexes on the structural level, nor their assembly within immune synapse on the membrane of a living cell.
Web site of research group:
https://www.natur.cuni.cz/chemistry/biochem/research