Geology
Hypoplastic modelling of deformation and stability of internal landfill of open cast coal mine Bílina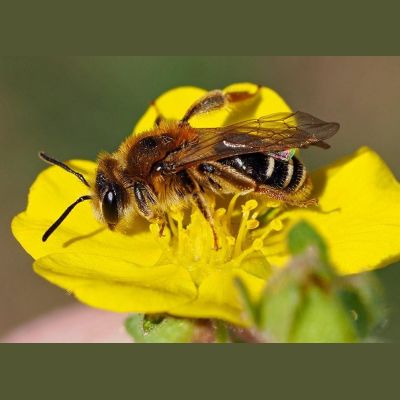 Research group:
Soil Mechanics (ÚHIGUG)
Research group leader:
doc. RNDr. David Mašín, PhD (masin@natur.cuni.cz)
PhD project supervisor:
doc. RNDr. David Mašín, PhD (masin@natur.cuni.cz)
Abstract:
During the period 2015-2017, hypoplastic model has successfully been applied in industrially funded research project investigating deformation of internal spoil heap of open cast coal mine Bílina, in the North of the Czech Republic. During the project, hypoplastic model enhanced by the effects of double structure has been used in finite element simulation of landfill deformations, which were monitored using the method of CPT profiling into steel plate. Most of the simulations have been performed in 2D, but initial 3D finite element model has also been setup within finite element code Plaxis 3D. In this PhD research project, hypoplastic modelling of internal heap of Bílina Mine will further be developed. The main emphasis will be to prepare full 3D finite element model of the mine, whose dimensions are approximately 5 km x 4 km. In this model, a new method will be adopted enabling to calculate stability factors of safety with hypoplastic constitutive model. This is fully-industrially funded project focused on numerical modelling using advanced constitutive models for geomaterials.
Web site of research group:
https://web.natur.cuni.cz/~masin/
---
Detecting biomarkers of extremophiles in Martian analogues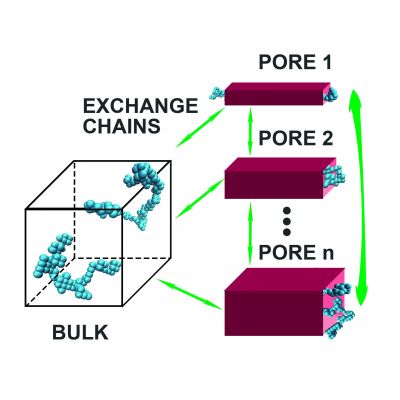 Research group:
Exobiology Group
Research group leader:
Prof. Jan Jehlička, (jehlicka@natur.cuni.cz)
PhD project supervisor:
Prof. Jan Jehlička, (jehlicka@natur.cuni.cz)
Abstract:
The forthcoming European Space Agency/Roscosmos ExoMars mission scheduled for launch in 2020 will have a novel suite of instrumentation dedicated to the search for life signatures in the Martian geological record and a miniaturized Raman spectrometer has been identified as having a key role in this pursuit as a first pass analytical protocol. Miniature Raman spectrometers and dedicated prototypes are assembled and can be tested in the frame of terrestrial sites of relevance for extremophilic life. The advantage of analytical Raman spectroscopy for life detection spectral signatures is the ability to evaluate both the organic and inorganic components of a biogeological system concurrently with no sample pretreatment, component excision, extraction or preparation required. The main goal of this PhD project is to critically evaluate common analytical approaches of onsite Raman spectroscopic biomarker/minerals search and to suggest an optimised methodology. What is the strategy of microorganisms to survive under multistress environments, what is the role of lithology in their survival. The main playground for this training will be several areas of of endolithic colonisations in dry desertic (Negev) and evaporitic saline environments (Mt Sdom, Negev). Accumulating relevant data onsite as well as combining excitation lasers during the investigations can be seen as an innovative aspect of this project.
Web site of research group:
http://web.natur.cuni.cz/ugmnz/exo/research.php
---
Evolution of endoliths relative to seawater chemistry (Devonian-Recent)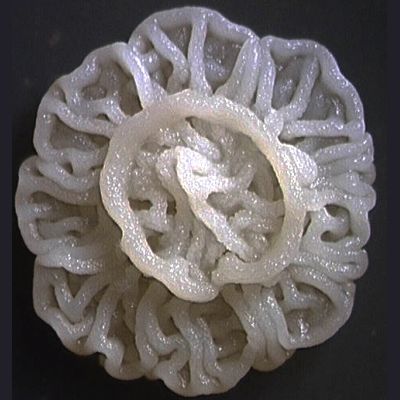 Research group:
Geobiology (ÚGP)
Research group leader:
Doc. RNDr. Katarína Holcová, CSc. (holcova@natur.cuni.cz)
PhD project supervisor:
Doc. RNDr. Katarína Holcová, CSc. (holcova@natur.cuni.cz)
Abstract:
Evolution of biogeochemical cycling over Phanerozoic time resulted in changes of the seawater chemistry. PhD project aims to address the question if variability of pH and Ca/Mg-ratio of oceanic water could influence biomineralization processes to such a point that it could be reflected on bioeroder communities. To our knowledge the relationship between the ocean chemistry and evolution of endoliths has not yet been deeply studied. Microboring communities will be checked in the intervals with clear difference in chemical parameters of oceanic water: the Devonian (low pH), the Cretaceous (calcite ocean), the Eocene and Middle Miocene (transition from calcite to aragonite ocean), and recent sites (aragonite ocean). The key method for study of microboring morphology will be embedding/casting procedure supported by X-ray computed micro-tomography and SEM study. It enables not only morphological identification of boring structures but also study of interactions in epibiont associations and host organisms, sclerobionts abundance and diversity. Foraminifera, calcified coralline algae and brachiopods are suggested as model substrates. During the project the student will cooperate with Max Wisshak (Marine Research Department, Germany; expert on bioerosion in changing environments and vacuum cast-embedding techniques) and Stjepan Golubic (Boston University; microbiologist studying microborings in recent and fossil substrates).
---
Heterovalent elements in apatite as proxies for the oxidation state of magmas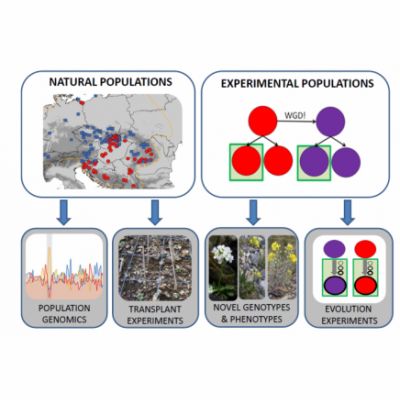 Research group:
Magmatic and Metamorphic Petrology
Research group leader:
prof. ing. Shah Wali Faryad, CSc. (faryad@natur.cuni.cz)
PhD project supervisor:
Dr. Alessandro Fabbrizio, Ph.D. (alessandro.fabbrizio@natur.cuni.cz)
Abstract:
Quantification of the partitioning behavior of heterovalent elements among apatite and coexisting silicate liquids, as well as their relative abundances between the oxidized and the reduced species have the potential to be used as proxies for the oxidation state of magmas and can shed a light on the influence that changing oxygen fugacities have on the chemical and physical properties of the magmas such as volatile solubility, phase equilibria, and viscosity, which in turn will have an influence on the eruptive style of a volcano, on the fluxes of these elements from the Earth's interior to the atmosphere, and on the development of economic valuable ore deposit.
This project will couple piston-cylinder experiments with the microanalysis of run products to investigate the partitioning behavior among apatite and melt of Eu, Ce, Pb, Th and U at mantle conditions as a function of redox conditions (fO2).
This project aims to investigate:
[1] how the redox conditions affect the partitioning behavior of heterovalent elements at mantle conditions;
[2] how these partition coefficients change as a function of the redox conditions for different magma compositions;
[3] how these variations can be modeled to develop new oxy-barometers for natural igneous rocks.
Web site of research group:
https://www.natur.cuni.cz/geology/petrology/research-groups
---
Hypoplastic model for unsaturated expansive clays used in simulations of bentonite homogenization for nuclear waste repositories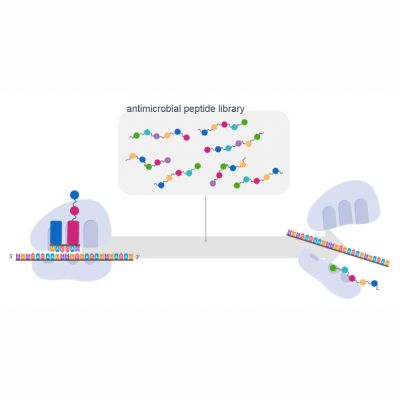 Research group:
Soil Mechanics (ÚHIGUG)
Research group leader:
doc. RNDr. David Mašín, PhD, (masin@natur.cuni.cz)
PhD project supervisor:
doc. RNDr. David Mašín, PhD, (masin@natur.cuni.cz)
Abstract:
Hypoplastic model for unsaturated expansive clays has recently been implemented into an inhouse finite element code SIFEL developed at Czech Technical University. It has been used successfully in simulating behaviour of bentonite buffer in planned nuclear waste repositories. Recently a European framework funded project BEACON has been setup to investigate the process of homogenization of bentonite blocks and pellets to guarantee adequate sealing properties of the buffer. In the proposed project it is planned to both investigate the behaviour of the buffer in laboratory experiments and to numerically model its behaviour. Laboratory testing will be performed on newly acquired THM unsaturated oedometric apparatus, enabling to perform tests up to 150 °C. Numerical modelling will be done using SIFEL finite element code with hypoplastic constitutive model. The PhD project will thus stimulate both laboratory and numerical skills of the applicant, while he will have a freedom to decide specific orientation of the project depending on his/her interests.
Web site of research group:
https://web.natur.cuni.cz/~masin/
---
Microtextures and phase changes of anhydrous minerals during subduction of crustal and mantle rocks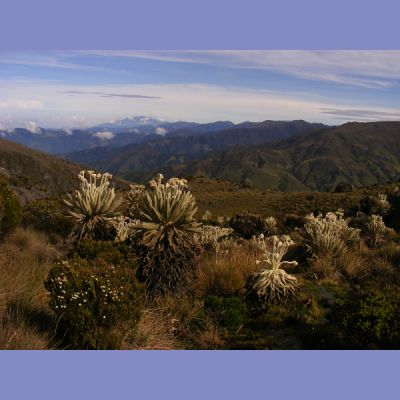 Research group:
Metamorphic Petrology
Research group leader:
prof. ing. Shah Wali Faryad, CSc. (faryad@natur.cuni.cz)
PhD project supervisor:
prof. ing. Shah Wali Faryad, CSc. (faryad@natur.cuni.cz)
Abstract:
Recent progress of petrological research in high-pressure rocks indicated that fluids released during dehydration reactions in subduction zone have important role in mass transport and facilitates the textural and compositional changes even in nominally anhydrous phases. This is the case of garnet and pyroxene which become unstable internally due to crystal defect resulted by deformation and pressure-temperature changes during subduction. In case of garnet in crustal rocks, dissolution occur in already isolated central parts of the grains by fluid infiltration (atoll garnet formation) through microfractures and stabilizes equilibrium mineral assemblage through open system interaction. In case of hot mantle rocks, the anhydrous pyroxene undergo unmixing due to cooling and compression. Both these processes of atoll garnet formation and exsolution lamellae of garnet in clino- orthopyroxene were petrographicaly studied by our team (Faryad et al., 2009, 2010). In this phis project we want to: 1) quantify the open system reactions, mainly mass balance calculations for major and trace elements, including REEs in atoll garnet and 2) analyse unmixing of phases and explore the systematic of element partitioning in garnet and host mineral as results of pressure and temperature changes. The results of this project will have important implication for thermobarometry and rate calculation of subduction and exhumation during collisional orogeny.
Web site of research group:
http://www.natur.cuni.cz/geologie/petrologie